After completing all of the steps we went through yesterday most of the heavy lifting was complete.  Left on the agenda was replacing the exterior door, installing can lighting, installing wood floors and major carpentry work.  For all of these things we decided not to DIY and to CSE (Call Someone Else).
The house came with a very narrow door that had 2 windows to the right of it (as seen in some of the photos from yesterday). The door wasn't just ugly; it was drafty so it needed to go.  We replaced it with an Anderson French glider door that was an insanely expensive but rational replacement. 
Tip from John- Do NOT DIY installing a door of this nature, I've installed doors before, this was not your average door installation.  After I installed the door it turned out to not be level and it wouldn't properly close.  As it would turn out one end was not level from the other by a difference of ¾ of an inch!  Also, I may not have properly weather proofed it. Whoops.  I wound up having the carpenters who came by to work on something else install it.  WELL worth the CSE.
During this phase we also removed all of the carpet and had wood installed.  Hard wood floors we love you.
Speaking of love, recessed can lighting, we love you too! Having the lights installed where the beams used to be made a HUGE difference.  I'm talking office memo huge. 
At this point in the process it was finally time for our carpenters to make an appearance.  Remember the wall we removed yesterday?  I had dreams of capping it along with the wall across from it off with columns.  I spend days, if not weeks scouring the internet for an idea of what I was looking for. 
My column inspiration photos.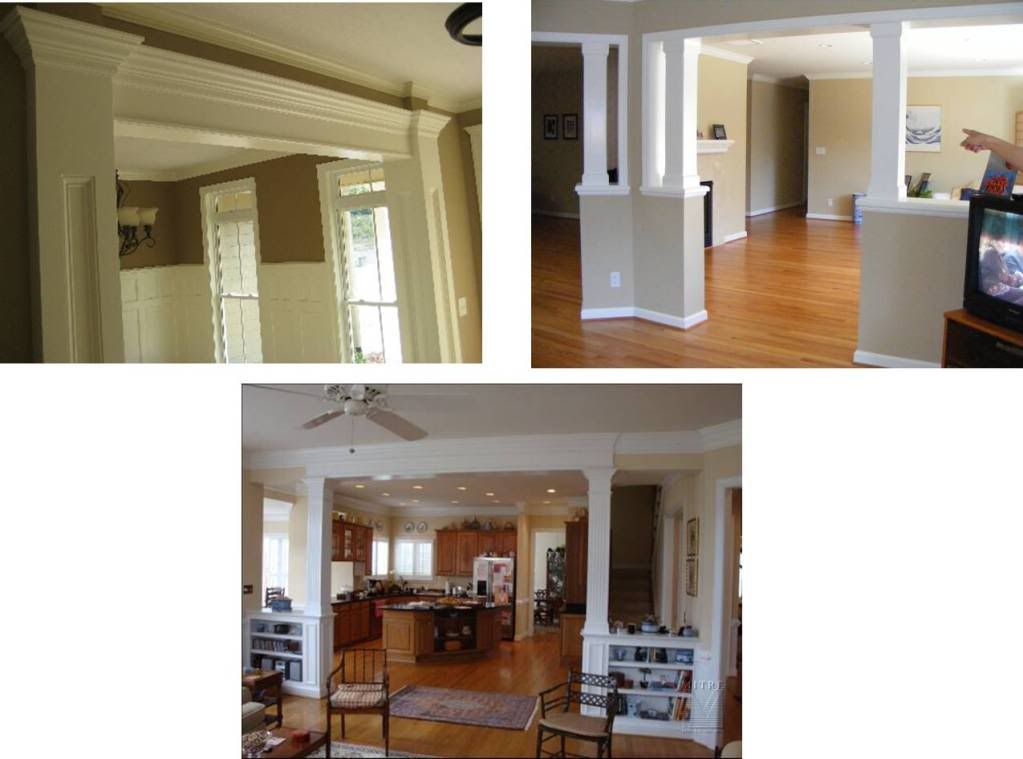 What I had an awful time deciding on was the mantle.  I started out looking at mantle kits because they seemed pretty reasonable, you could get a nice one for around $600 with a surround.
Mantle kits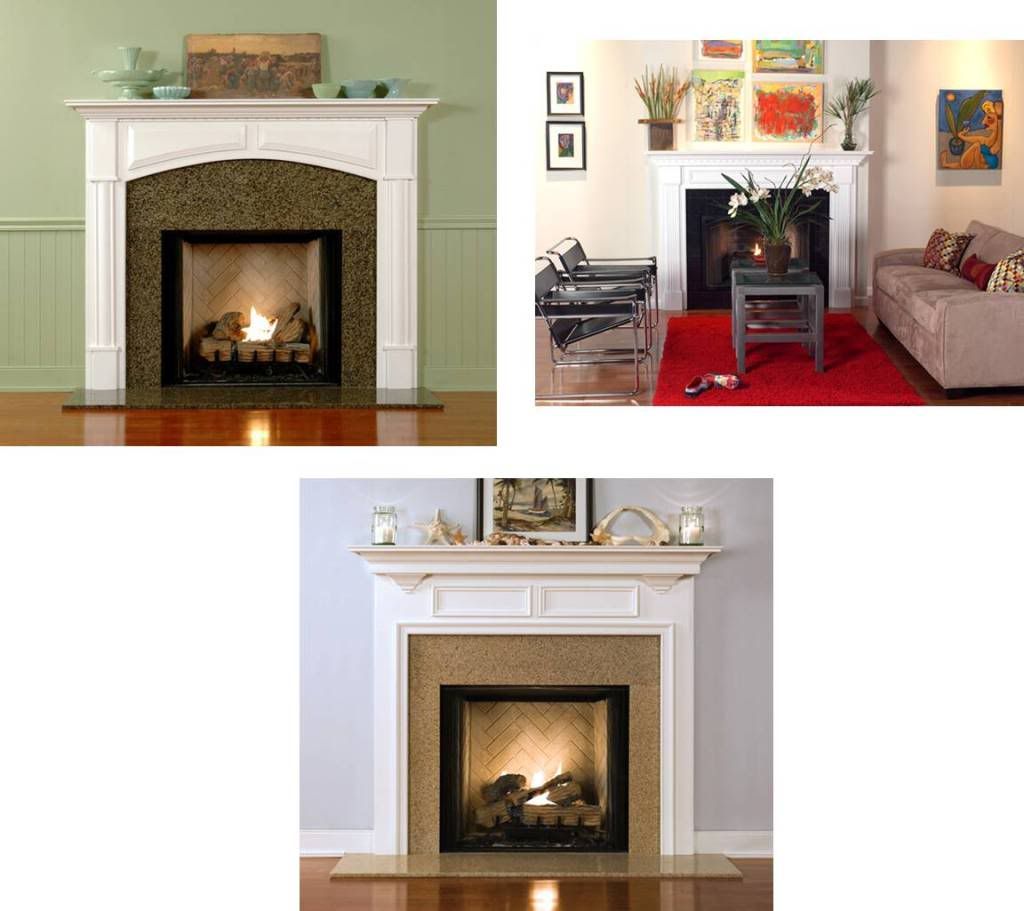 After talking to the carpenter I discovered they could build a custom design for less than the price of a kit, major score!!  The mantle kits were nice, but not what I was looking for and having to deal with sizing seemed like a PITA. 
My new life purpose was to decide on a custom mantle design.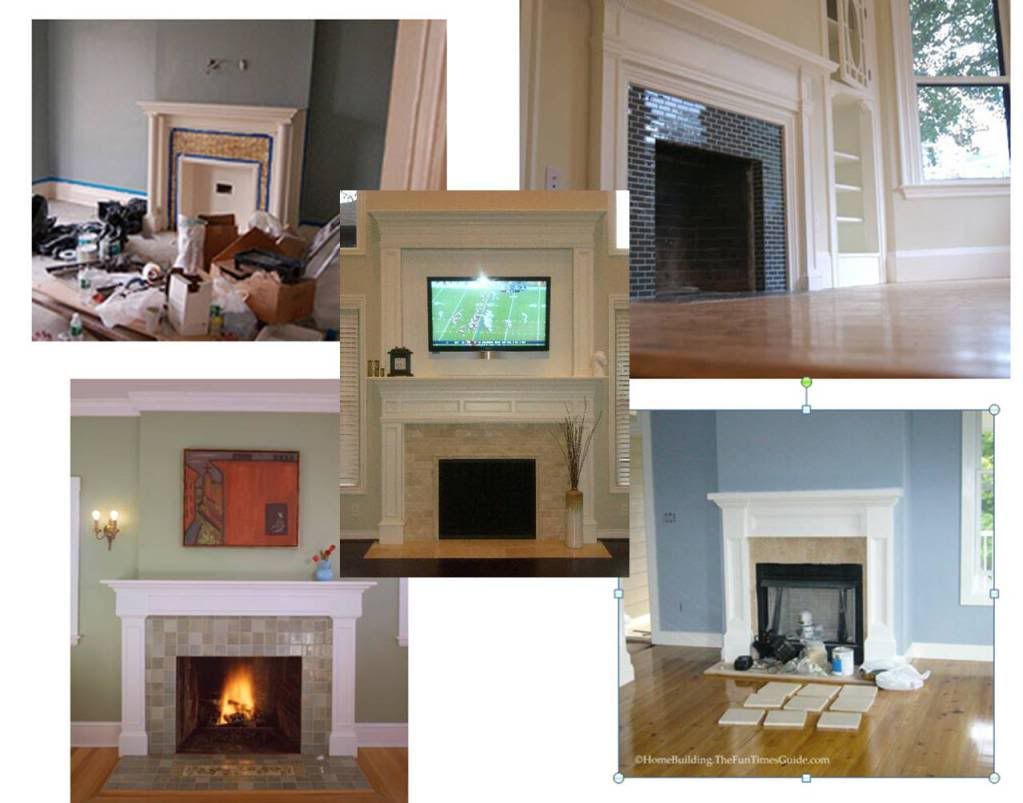 After making some executive decisions on carpentry we got ready to pick up the paint brushes.  I had my color picked out for over a year, Benjamin Moore Edgecomb Grey.  I adored Edgecomb Grey and had been dying to use it.  We painted and it was a huge failure.  A neighbor came by to check on the progress and asked us when we were going to paint.  Uh…when?  We DID paint.  Then we realized, yes Edgecomb Grey was beautiful but it was also the EXACT same color as drywall.  We wasted a day painting our space drywall grey. It was back to the drawing board.
Edgecomb Grey and its possible replacements.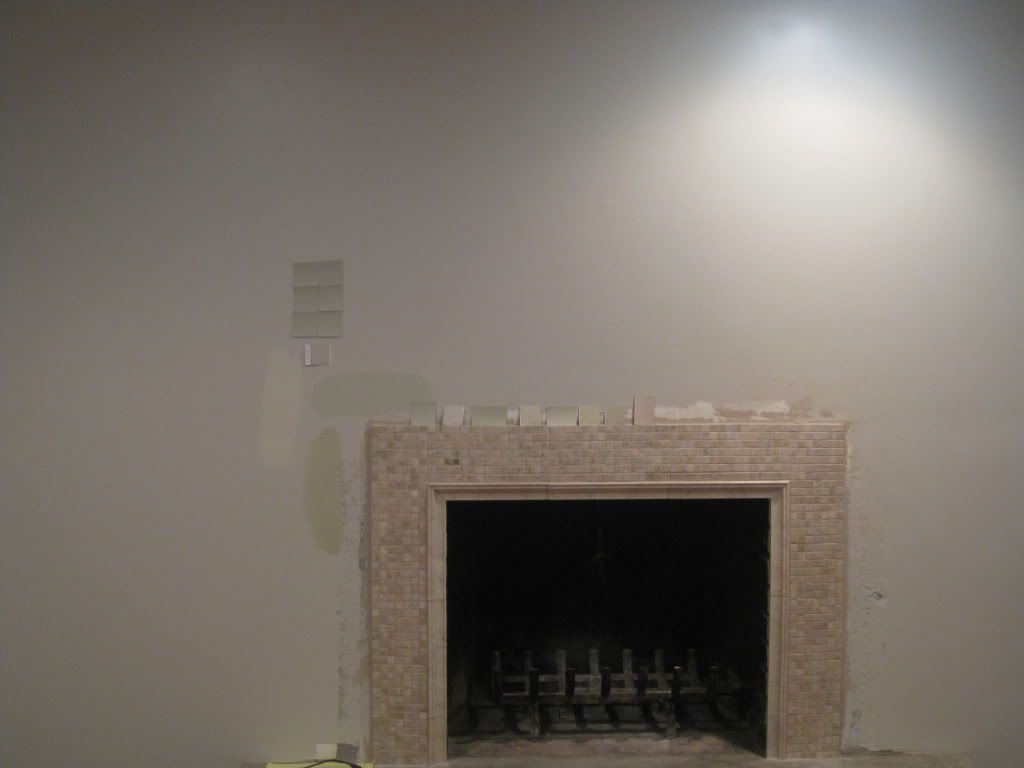 Yes, painting a room the wrong color isn't really a first world problem, I get it.  That day however, it was for me.  I created inspiration boards hoping that would help me make a decision.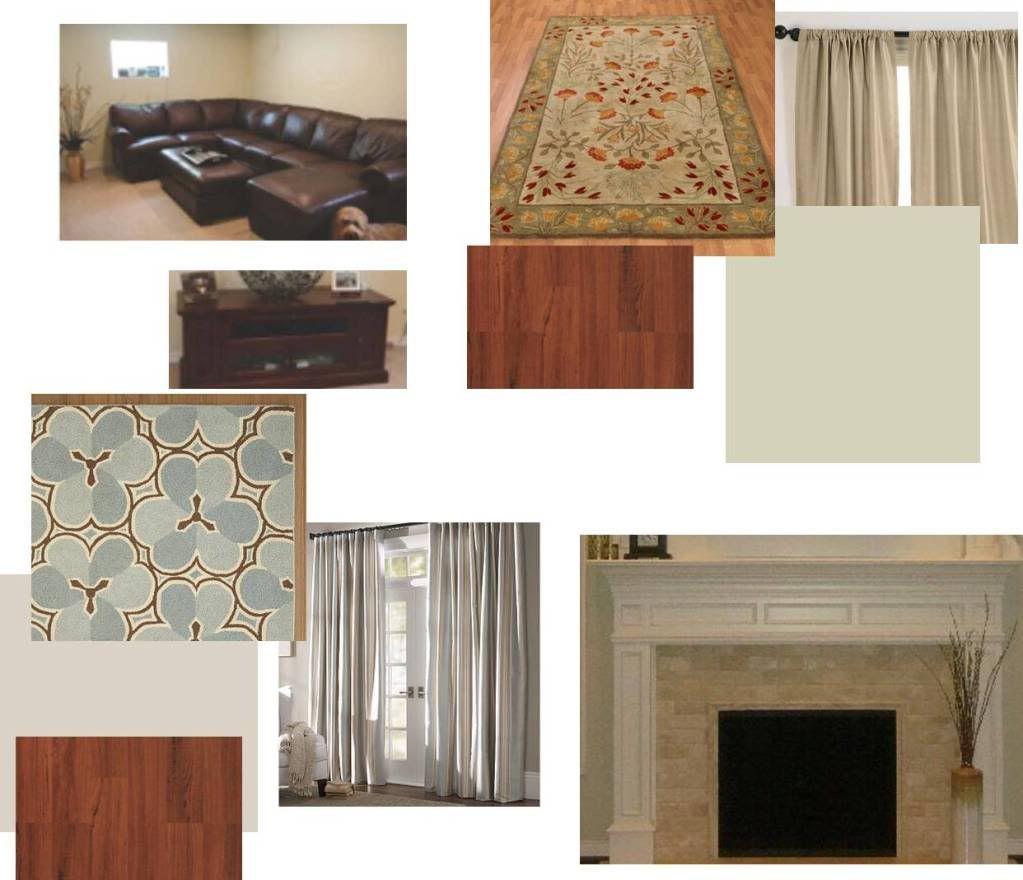 Tomorrow- the finale (finally)!  Completed columns, mantle and the big family room after reveal.  You won't believe it's the same room and as you can tell from the before pictures, that is a REALLY good thing.