happy birthday dear Stella, happy birthday to you!
Since today is Stella's 4th birthday I had to do a post about her Will-A-Rama/DIY cat bed.  Remember this post about my issue with ugly dog bowls?  I have the same gripe about cat beds.  Just because I own a cat doesn't mean I don't have taste.  Don't even get me started on the cat trees that are meant to look like trees, you aren't fooling anyone, it does not look like an indoor tree, it looks like carpet and cardboard in your living room.  End rant.
Back to the bed.  My mother in law, Willa, picked up a few dresser drawers at a Good Will and was inspired to make a cat bed that would make both Stella and I happy. This is no small feat since as she will tell you, I can be kind of um, particular.  She decide she wanted to raise the cat bed off the ground and came across an old couch that was curbside and unscrewed the legs from it.  Next up was a trip to Hobby Lobby for crystals (I LOVE sparkle) and knobs.  She painted the legs white, and bolted them into the drawer the she painted Ralph Lauren Tundric Pewter.  She even included a pillow with a dark sage and copper damask but Stella, like me, is particular and prefers to sleep on cardboard.
A beautiful cat like a Seal Mitted Ragdoll needs a beautiful bed.  I present to you, one of the worlds only attractive cat beds, heck it's furniture really and it was less than $25 to make!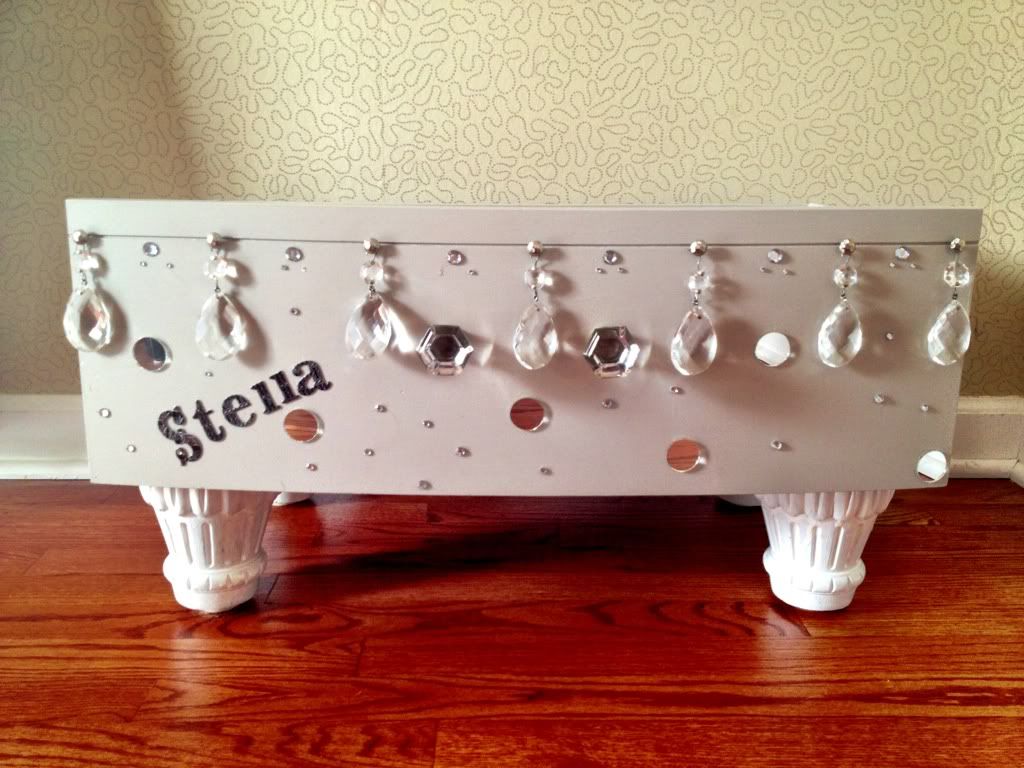 The best part is that it's pretty, the second best part is that she actually uses it.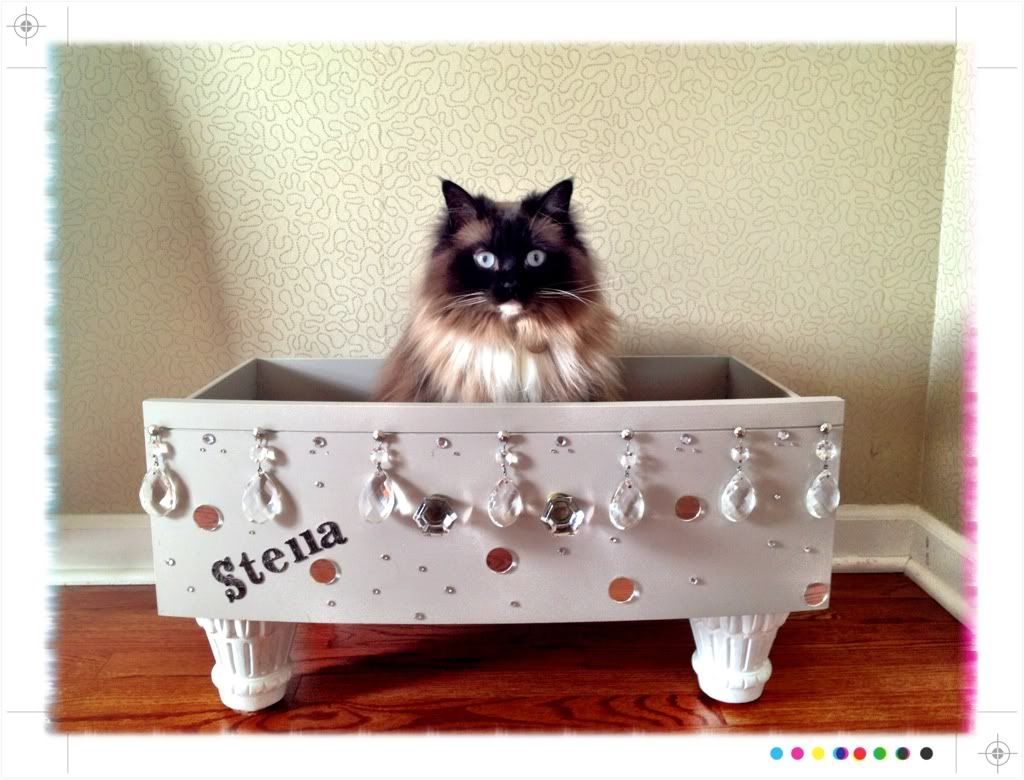 Happy Birthday Stella!!!