I waited a year for a mirrored dresser from Pottery Barn that I'd been lusting after to be removed from the recall list, restyled and reissued for sale. During that year you would have thought I would have started to take the time to think about accesories for the top of the dresser for when I actually received it. Nope, nope I didn't. Never even occured to me. I planned this photo wall, but never thought about what to put on top of the actual dresser.
Enter my recent trip to Home Goods. While browsing around I came across a gorgeous solid crystal lamp. After closer examination I realized it looks just like this Restoration Hardware lamp. It doesn't come much closer to being an exact match than this! An added bonus? It comes with a gorgeous shade that Restoration Hardware is asking $74 for on sale.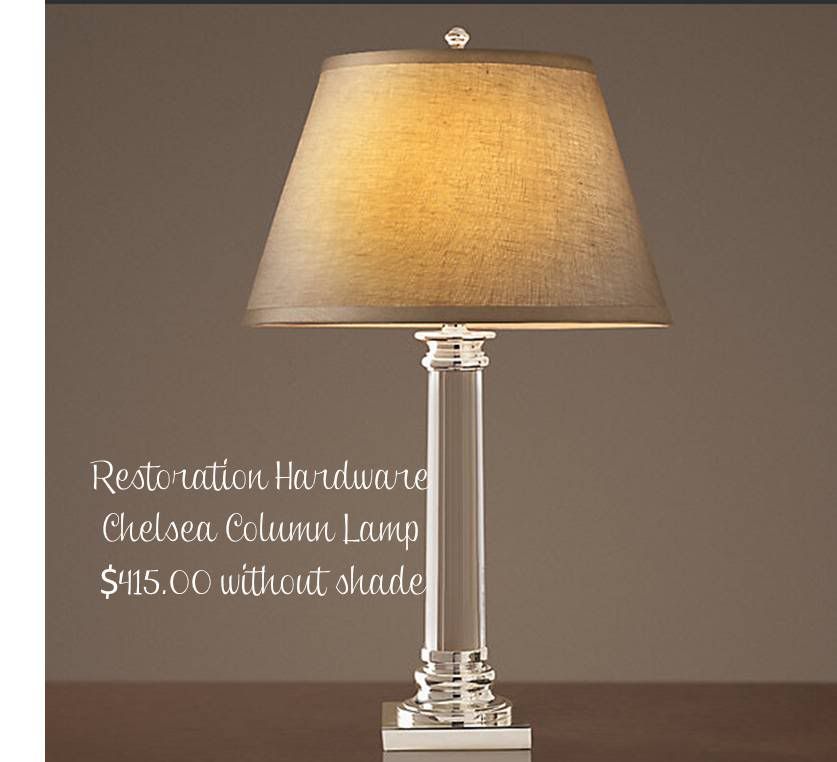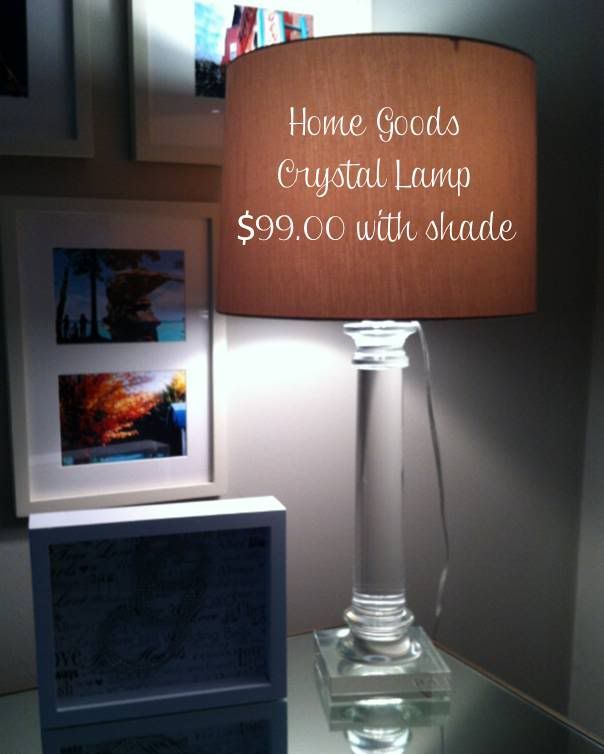 Why buy the Restoration Hardware Chelsea Column Table Lamp when you can pick up the Home Goods version with a silk shade for $99? I'm in love.